Nov. 22: 3rd N. Minneapolis Food Lab
Friday, Nov 22, 2013, 3:00 – 6:00 pm Urban League, 2100 Plymouth Ave. N., Minneapolis
Click to see more photos from this Lab:
North Minneapolis is in transformation mode:
We have 1,873 vacant lots, which poses an amazing opportunity for urban agriculture and community economic development;

We have many corner stores, but few full service grocery stores. However, Praxis Foods and Wirth Cooperative Grocery are on the way to help.

We have significant local assets actively engaged in the community health, urban agriculture and community economic development movements. By connecting the dots, we intend to generate a food system in North Minneapolis that collaboratively produces both health and wealth for existing residents.
The Food Lab is a space for celebration of what is working, and for collective recognition of what we need to do next to develop a thoroughly operational local food system. People will learn where we are now in our process and help us move along the road map toward a transformative local food system in our community.
          Working Groups
Land Access – how do we acquire access, site control and ownership of sufficient parcels of land for urban agriculture and economic development?

Economic Development, commercial corridors and coops

Changing the Culture and Structure of our food system

Innovations in youth development and food systems

Increasing Productivity of urban agriculture

Designing for collective impact, how DO WE co-create a food 

system that produces both health and wealth for existing residents?
Register on this page or call Sam Grant at 612-547-9731.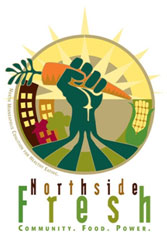 UPDATE (10/21): One of the organizers who is instrumental to the Lab's work had a death in the family, so the date of the Lab was changed. The new time is Friday, Nov. 22 from 3:00 to 6:00 pm.